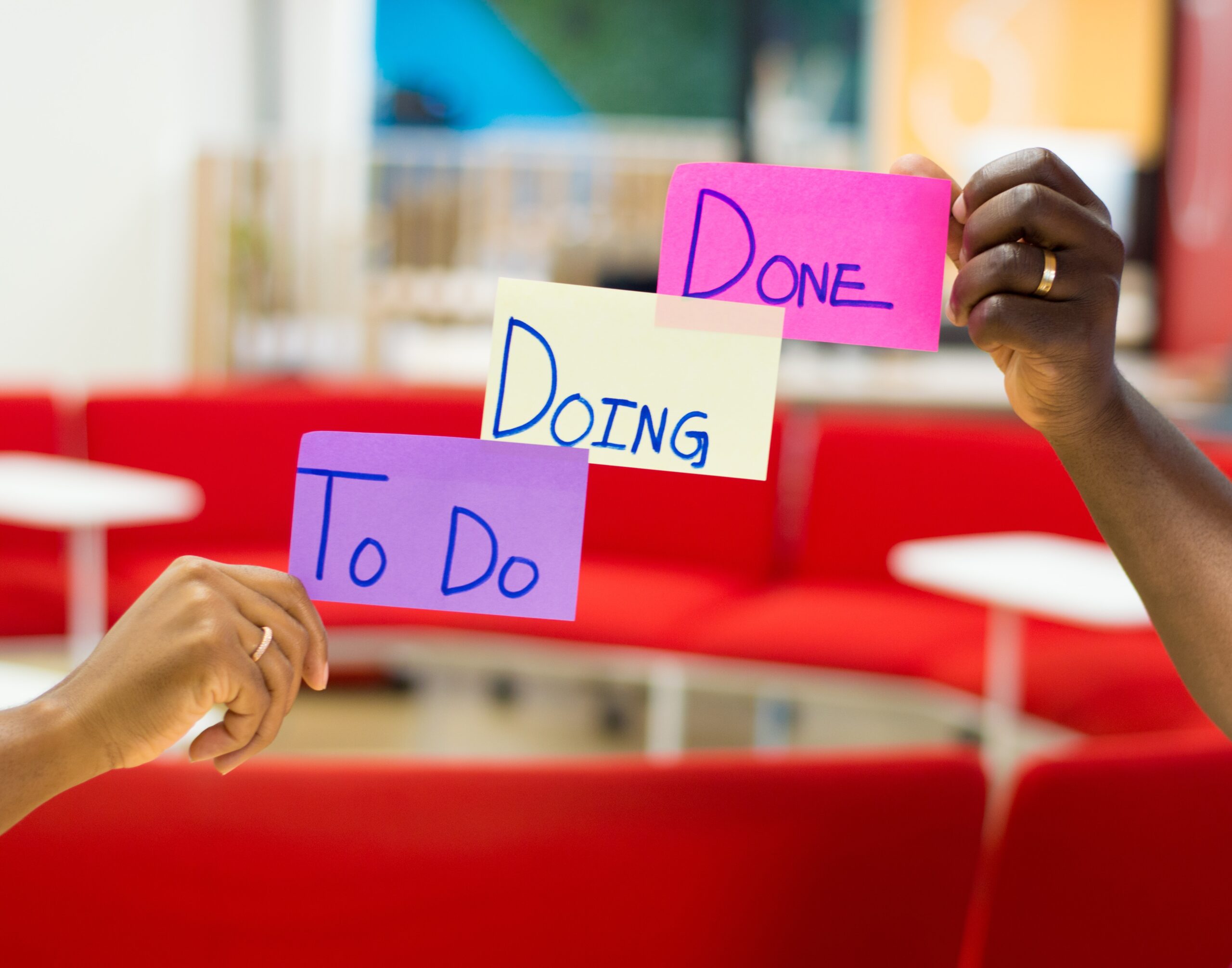 Scrum Master Training Offered by JoinIT in Partnership with COT, University of Buea, Cameroon.

Course Overview
The Scrum Master course is a specialized training program designed to equip individuals with the skills and knowledge necessary to become effective Scrum Masters and agile leaders. Scrum is an agile framework used in Project Management and Software Development to enhance collaboration, flexibility, and productivity. The role of a Scrum Master is crucial in ensuring the successful implementation of Scrum principles and practices within a team or organization.
Certifications:
End of course certificate issued by UB and JoinIT
PSM 1 (Professional Scrum Master) It validates your understanding of Scrum and their ability to fulfill the Scrum Master role effectively. The certifications is widely recognized in the industry and can enhance career opportunities for individuals aspiring to work in agile environments or pursue a career in project management.
Minimum Qualification

Bachelor degree in any field
Class Schedules

Class days/ time:   Tuesdays and Fridays From 04:00 AM – 06:00 AM
Training Fees:  210,000 FCFA.
Duration
The entire program runs for 12 weeks and can be extended for 2 weeks at no cost if the syllabus is not exhausted.
Benefits to the trainees in Cameroon:
Improved employability: Scrum Master certification is recognized globally and can enhance the employability of individuals in Cameroon. Organizations increasingly seek professionals who are well-versed in Agile practices, and Scrum Master training provides participants with a competitive advantage in the job market.
Career advancement opportunities: Scrum Masters play a vital role in Agile projects, and their expertise is highly valued. By completing Scrum Master training, individuals in Cameroon can unlock opportunities for career advancement, such as taking on leadership roles or transitioning into Agile coaching or consulting positions.
Enhanced project management skills: Scrum Master training equips participants with valuable project management skills, including facilitating effective meetings, managing stakeholder expectations, and fostering collaboration. These skills can be applied not only to Agile projects but also to traditional project management approaches, broadening the trainees' skill set.
Increased productivity and efficiency: Scrum Master training teaches participants how to implement Agile practices that focus on delivering value in a timely manner. By applying these practices, trainees can improve project productivity, increase efficiency, and deliver higher-quality results.
Personal and professional growth: Scrum Master training often involves experiential learning, encouraging self-reflection, and continuous improvement. This process can lead to personal and professional growth, as participants develop skills such as adaptability, problem-solving, and leadership.
Challenges Addressed by the Training and Benefits to the Trainees in Cameroon
Scrum Master training can address various challenges faced by organizations in Cameroon, particularly those implementing Agile methodologies. Some of these challenges include:
Lack of Agile knowledge and skills: Many organizations in Cameroon may not have a thorough understanding of Agile principles and practices. Scrum Master training equips participants with the necessary knowledge and skills to implement and facilitate Agile frameworks effectively.
Inefficient project management: Traditional project management approaches may not be suitable for dynamic and complex projects. Scrum Master training introduces participants to Scrum, an Agile framework that promotes iterative and adaptive project management, leading to improved efficiency and productivity.
Poor collaboration and communication: Collaboration and communication are crucial in Agile environments. Scrum Master training emphasizes the importance of cross-functional teams working together, and equips trainees with techniques to facilitate effective collaboration and communication within teams.
Lack of transparency and visibility: Scrum Master training emphasizes transparency in project management. Trainees learn how to create visibility into project progress, identify potential issues, and facilitate open communication, leading to improved decision-making and better project outcomes.
Resistance to change:

Transitioning to Agile methodologies can be met with resistance from team members and stakeholders. Scrum Master training provides participants with change management techniques and strategies to help them navigate resistance and foster a culture of continuous improvement.
Career Opportunities After Training
After training as a Scrum Master in Cameroon, you can explore various career opportunities in both the IT and non-IT sectors. Here are some potential career paths:
Scrum Master: You can directly pursue a career as a Scrum Master, working with agile teams and organizations to facilitate the adoption and implementation of Scrum practices. Many companies, including software development firms, consulting agencies, and large enterprises, are seeking skilled Scrum Masters to drive their agile initiatives.
Agile Coach: With experience and further training, you can transition into the role of an Agile Coach. As an Agile Coach, you would work with multiple teams or organizations to guide them in adopting agile methodologies, provide training, facilitate process improvement, and promote agile values and principles.
Project Manager: The knowledge and skills gained as a Scrum Master can be leveraged to pursue a career in project management. Many project management roles require a strong understanding of agile methodologies, and your Scrum Master certification can serve as a valuable credential. You can apply your agile mindset and project management skills to lead teams and deliver projects effectively.
Product Owner: Although distinct from the Scrum Master role, the understanding of Scrum and agile principles can be advantageous if you aspire to become a Product Owner. As a Product Owner, you would be responsible for defining and prioritizing product requirements, working closely with stakeholders, and ensuring the successful delivery of valuable products.
Agile Trainer or Consultant: You can share your expertise by becoming an Agile Trainer or Consultant. With your Scrum Master certification and experience, you can provide training sessions, workshops, and consulting services to organizations looking to adopt agile methodologies. This role allows you to work with a variety of clients and industries while helping them improve their agile practices.
Agile Transformation Lead: As organizations increasingly adopt agile methodologies, there is a growing need for professionals who can lead the transformation process. With your Scrum Master background, you can take on the role of an Agile Transformation Lead, guiding organizations through the process of adopting agile practices at a broader level.
Quality Assurance (QA) Specialist: In the context of agile development, QA practices are integral to ensuring product quality. With your understanding of agile principles, you can specialize in QA within an agile environment, applying your knowledge to support teams in implementing effective testing strategies and maintaining product quality standards.
About us
JOINIT Solutions LLC is an IT Consultancy specialized in bridging the IT Gap by supporting individuals in starting or developing a career in IT and offering advanced IT services that enable organizations and small businesses to transform their operations through innovative IT solutions and leverage our networks to find and recruit top IT talents.
Contact Us
+1 (210) 993-7190
contact@joinitsolutions.com
joinitsolutions.com
Visit Us
13923 Elounda
San Antonio, TX, 78245
USA