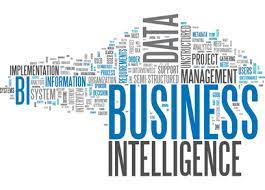 Applications For January Session to open soon
Business Intelligence with Power BI
COURSE DESCRIPTION
Learn to harness the power of data with our comprehensive course on "Business Intelligence with Power BI." This dynamic program goes beyond the basics, offering a hands-on learning experience that equips students with a diverse skill set to excel in the world of data-driven decision-making, and become proficient in using Microsoft's industry-leading business intelligence tool, Power BI.
Throughout the course, you will dive into the fundamental concepts of business intelligence and explore how data-driven insights can drive success in modern organizations. Guided by experienced instructors, you will navigate the Power BI ecosystem, mastering its interface and functionalities with ease.
Discover the art of data preparation and transformation, enabling you to import, clean, and shape data from diverse sources efficiently. Uncover the secrets of data modeling and relationships, empowering you to create powerful data structures for analysis.
With a focus on data visualization and reporting, you will learn to craft compelling and interactive reports that communicate insights effectively to stakeholders. Delve into advanced analytics using Data Analysis Expressions (DAX), unlocking the potential for sophisticated calculations and custom measures.
Gain hands-on experience in constructing dynamic dashboards, providing end-users with the ability to explore data interactively and derive valuable business insights. Moreover, you will grasp the vital aspects of data sharing, collaboration, governance, and security within the Power BI environment.
Immerse yourself in real-world use cases and case studies, learning from practical applications of Power BI to solve business challenges. Emphasizing best practices and performance optimization, this course ensures you develop efficient and impactful solutions.
Empower yourself with the knowledge and expertise needed to thrive in the ever-evolving field of business intelligence. Whether you're a business professional, data analyst, or aspiring BI specialist, this course empowers you to become a proficient Power BI professional with hands-on expertise in data modeling and T-SQL scripting. Join us and embark on a transformative journey to become a sought-after data-driven decision-maker in any industry.
COURSE DURATION
This course, which is not only designed to enable students to master Microsoft's powerful Power BI tool but also to gain hands-on knowledge and exposure to T-SQL scripting, will run for 6 months. Four months of studies and 2 months for capstone project and job preparation.
JOB OPENINGS AND TITLES
After completing the course on "Business Intelligence with Power BI" and gaining expertise in data modeling, T-SQL scripting, and Power BI, you will be qualified for various job openings in the field of business intelligence, data analytics, and data visualization.
– Business Intelligence Analyst: As a Business Intelligence Analyst, you will be responsible for collecting, analyzing, and interpreting data to provide valuable insights and support data-driven decision-making within an organization. You will work with Power BI and other BI tools to create reports, dashboards, and visualizations.
– Data Analyst: Data Analysts are professionals who analyze and interpret data to extract meaningful information. They work with databases, perform data modeling, and utilize Power BI to create insightful reports and visualizations to aid in strategic decision-making.
– Data Visualization Specialist: In this role, you will focus on creating visually compelling and interactive data visualizations using tools like Power BI. Your primary goal will be to communicate complex data findings in an easy-to-understand manner for stakeholders.
– Business Intelligence Developer: As a Business Intelligence Developer, you will design and develop data models, ETL (Extract, Transform, Load) processes, and Power BI solutions. You will be involved in building data pipelines and ensuring data accuracy and integrity.
– Power BI Developer: This role specifically revolves around developing and implementing Power BI solutions, including data modeling, report creation, and dashboard design. Power BI Developers focus on utilizing the tool's features effectively to meet business requirements.
– Data Insights Analyst: Data Insights Analysts analyze data to discover patterns, trends, and insights that can drive business strategy. They work with Power BI and other data analysis tools to derive actionable insights from data.
– BI Consultant: As a Business Intelligence Consultant, you will work with clients to understand their data needs and help them implement effective BI solutions using Power BI. You will provide expert advice on data analysis, modeling, and visualization best practices.
– Data Reporting Specialist: Data Reporting Specialists are responsible for creating and maintaining data reports and dashboards using tools like Power BI to provide stakeholders with accurate and up-to-date information for decision-making.
CERTIFICATIONS
Upon successful completion of this course, students will be well-equipped with hands-on knowledge and the technical skills required to sit for and pass the Power BI Data Analyst PL 300 exam offered by Microsoft.
Applications For January Session to open soon
About us
JOINIT Solutions LLC is an IT Consultancy specialized in bridging the IT Gap by supporting individuals in starting or developing a career in IT and offering advanced IT services that enable organizations and small businesses to transform their operations through innovative IT solutions and leverage our networks to find and recruit top IT talents.
Contact Us
+1 (210) 993-7190
contact@joinitsolutions.com
joinitsolutions.com
Visit Us
13923 Elounda
San Antonio, TX, 78245
USA