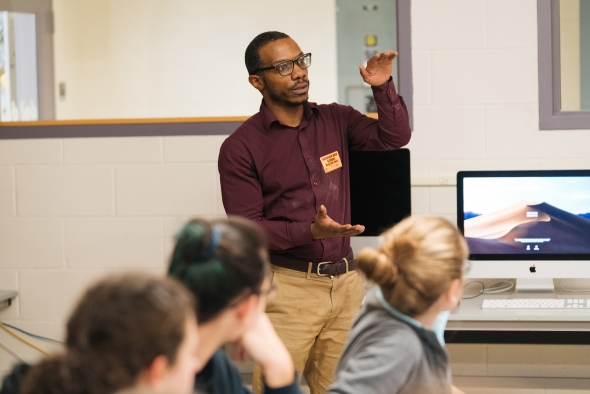 News update for the MSSQL database administration starting in July.
"The beautiful thing about learning is that nobody can take it away from you." – B.B. King
In as early as the 80s, Mathematicians, and Economists identified the important role DATA will play in this highly digitalized world. Que in, Database Administrators!
We are happy to announce Our Microsoft SQL Server Database Administration June 2021 Session!!
Guess what?!! Our first 2 weeks of this course are FREE of any Financial Obligation to you. You can register, start the course and within that time, determine if it is something for you. If not, you can discontinue the training, FREE!!
What are you waiting for? Become a Database Administrator today and join this rewarding IT world.
Use the next 6 months to change your life!
As we edge ever closers, we are taking this time to encourage you. Someone wise once said, the journey of a thousand miles begins with a simple step, but no one ever mentions what we believe is on the pre-journey checklist (Yes, DBAs like checklists) – PLANNING. Plan that journey before taking that very first step.
We are here to help you plan. This knowledge-packed, information-dense, professional course begins June 28th, 2021, and is for a short duration of 6 months only.
We understand how intimidating and sometimes scary it can be to begin an IT Career. That is why our team is committed to working with individuals, like YOU, who are interested in taking advantage of the vast opportunities that an IT career can offer.
We implore you to let these 6 months be the 6 months that changed not only your career but put you on a different trajectory in life.
Apply here and Just #GETSTARTED!!
About us
JOINIT Solutions LLC is an IT Consultancy specialized in bridging the IT Gap by supporting individuals in starting or developing a career in IT and offering advanced IT services that enable organizations and small businesses to transform their operations through innovative IT solutions and leverage our networks to find and recruit top IT talents.
Contact Us
+1 (210) 993-7190
contact@joinitsolutions.com
joinitsolutions.com
Visit Us
13923 Elounda
San Antonio, TX, 78245
USA