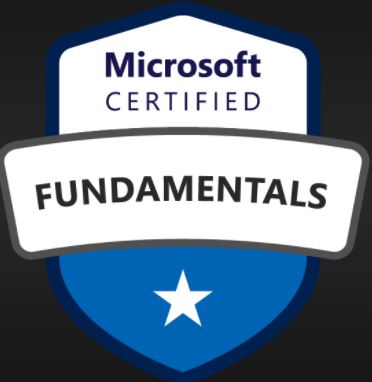 Microsoft Azure Fundamentals: AZ-900 Certification
 Introduction to cloud computing. 
Microsoft Azure Fundamentals: AZ-900 Certification
Get to know Microsoft Azure
Description:
This course opens the door way to cloud computing and provides the knowledge required for success in Microsoft AZ-900 (Microsoft Azure Fundamental).  This course is beneficial for those that will be using Microsoft Azure, whether they are administrators, developers, or database administrators.
During this course, you will be introduced to the principles of cloud computing and will become familiar how these principles have been implemented in Microsoft Azure. You will walk through the process of implementing the core Azure infrastructure, consisting of the most common Azure services, including Azure virtual machines (VMs) and Azure storage and many more. You will also create an Azure subscription so you can gain hands-on experience with Azure services.
Who this course is for:
Beginner Azure users
Beginner Could users
Those wanting to become certified in Azure Fundamentals; Exam AZ-900
Those wanting to enhance their careers with a Cloud skill set
Skills:
Describe cloud concepts
Describe core Azure services
Describe core solutions and management tools on Azure
Describe general security and network security features
Describe identity, governance, privacy, and compliance features
Describe Azure cost management and Service Level Agreements
About us
JOINIT Solutions LLC is an IT Consultancy specialized in bridging the IT Gap by supporting individuals in starting or developing a career in IT and offering advanced IT services that enable organizations and small businesses to transform their operations through innovative IT solutions and leverage our networks to find and recruit top IT talents.
Contact Us
+1 (210) 993-7190
contact@joinitsolutions.com
joinitsolutions.com
Visit Us
13923 Elounda
San Antonio, TX, 78245
USA