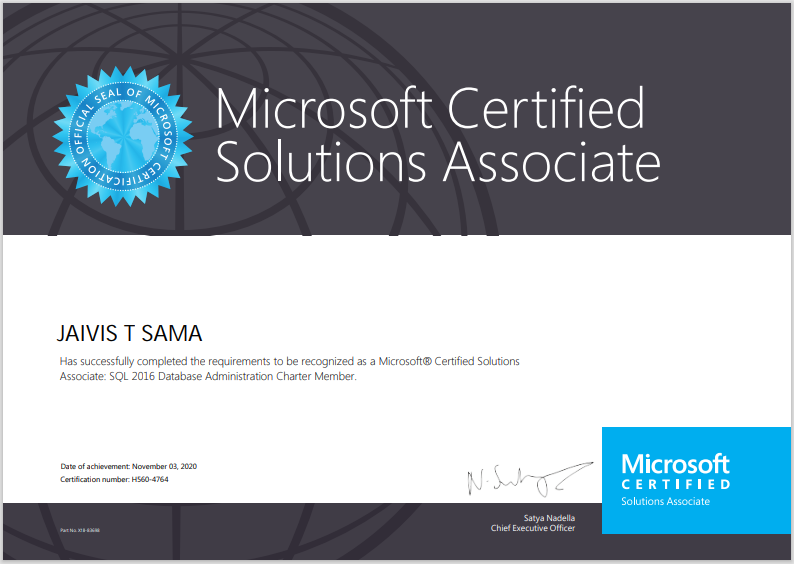 Jaivis T. Sama
JoinIT Solutions
– Graduate
With support and guidance from JoinIT Solutions, I was able to succeed in my MCSA Exam on the very first attempt. So what are you waiting for guys? Go get it now! Start right here!
Looking to begin a new career path in the field of IT, then look no further. This dedicated team of JoinIT Solutions instructors and facilitators helped and guided me in gaining highly sort after industry-wide skills that will aid land a very rewarding job in MS SQL Server Database Administration. 
JoinITSolutions will not just train you but will guide you all the way to certification, interview preps and provide you 'on the job support' whenever you need it.
Jaivis T. Sama
About us
JOINIT Solutions LLC is an IT Consultancy specialized in bridging the IT Gap by supporting individuals in starting or developing a career in IT and offering advanced IT services that enable organizations and small businesses to transform their operations through innovative IT solutions and leverage our networks to find and recruit top IT talents.
Contact Us
+1 (210) 993-7190
contact@joinitsolutions.com
joinitsolutions.com
Visit Us
13923 Elounda
San Antonio, TX, 78245
USA