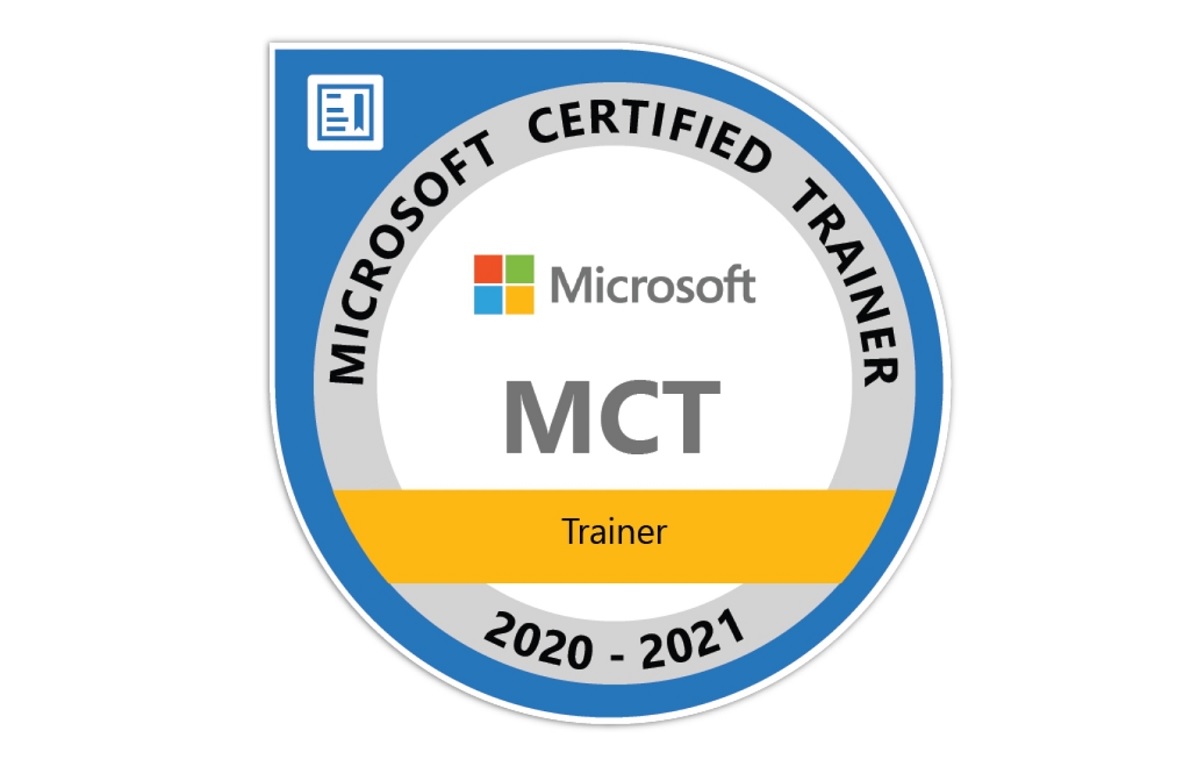 A New star on our CEO's Belt
"To teach is to touch a life forever" – Jerry Whittle.
At JOIN IT SOLUTIONS, we do not only strive to give you the best tutoring out there so you can go and succeed in your careers, we also make sure that you know that our trainers are the right people to give you exactly what you need to excel in your field.
On that note, we announce with great excitement our CEO, Brian Chongwain's newest Milestone as a Microsoft Certified Trainer (MCT).
Microsoft Certified Trainers (MCTs) are the premier technical and instructional experts in Microsoft technologies. This elite group of trainers are not only recognized by Microsoft for their extensive knowledge of Microsoft technologies but also their experience in training and mentoring students and career IT professionals. The sheer amount of technical and professional material MCTs can avail from Microsoft is enormous and this is passed on to their trainees for better comprehension.
This amongst other certifications under his belt not only validates Brian's experience in IT – most precisely Database Administration, it also cements his core commitment to always better himself and pass on the knowledge he has acquired just like IT mentors before him. His other certifications include MTA, MCSA, MCSE, Azure Admin Certified and a whole host of other certifications in IT.
At JOIN IT SOLUTIONS, our trainers not only have the knowledge but the certifications to back it up. Here, the learning never stops, even for our seasoned professionals because "By learning you will teach, by teaching you will learn" – Latin Proverb.
What are you waiting for? Check out our courses and take that next bold step with us right there to hold your hand the entire way.
About us
JOINIT Solutions LLC is an IT Consultancy specialized in bridging the IT Gap by supporting individuals in starting or developing a career in IT and offering advanced IT services that enable organizations and small businesses to transform their operations through innovative IT solutions and leverage our networks to find and recruit top IT talents.
Contact Us
+1 (210) 993-7190
contact@joinitsolutions.com
joinitsolutions.com
Visit Us
13923 Elounda
San Antonio, TX, 78245
USA